The Christmas spirit is absolutely infectious in London.
After making it through a term of epidemiology and medical statistics, I think I'm at least qualified to say that. [95% CI crossing fingers, crossing toes].
Call me a Grinch but I'm not usually one to celebrate Christmas. Back in Singapore, the streets get all gussied up with lights and decorations but it's hard to really get into the whole snowman thing when it's 33 degrees Celsius all year round.
I hadn't given it much thought here in London either, even as the temperatures started falling. Then one foggy Christmas eve day we went to our local laundrette and discovered that it'd turned into the neighbourhood Christmas tree purveyor overnight.
The words were on my lips before my inner Grinch could protest.
"It's.."
(No, that's the most cliched thing ever)
"…starting to…"
(You can still stop!)
"…look a lot like Christmas."
(I'm not sure we can be friends anymore)
Suddenly, I was carrying a Christmas tree back home with a spring in my step and vague hopes of collecting pine-scented laundry in a few days. As if by magic (actually Amazon), decorations appeared and Bruce the Spruce now stands proudly in my living room with fairy lights in his boughs and presents nestled under.
I've also started exhibiting clear symptoms of Christmas spirit infection. Flurries of Christmas card writing, YouTube videos on present wrapping and a disturbingly high risk of breaking out into non-denominational Christmas carols in the shower.
The beauty of Christmas in London though, is in its heterogeneity. A stroll down town will take you through all its joyous various strains and their manifestations.

There are the light angels of Regent Street.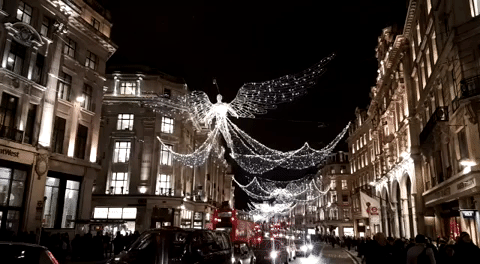 The peacocks of Bond Street (a disturbing avian strain)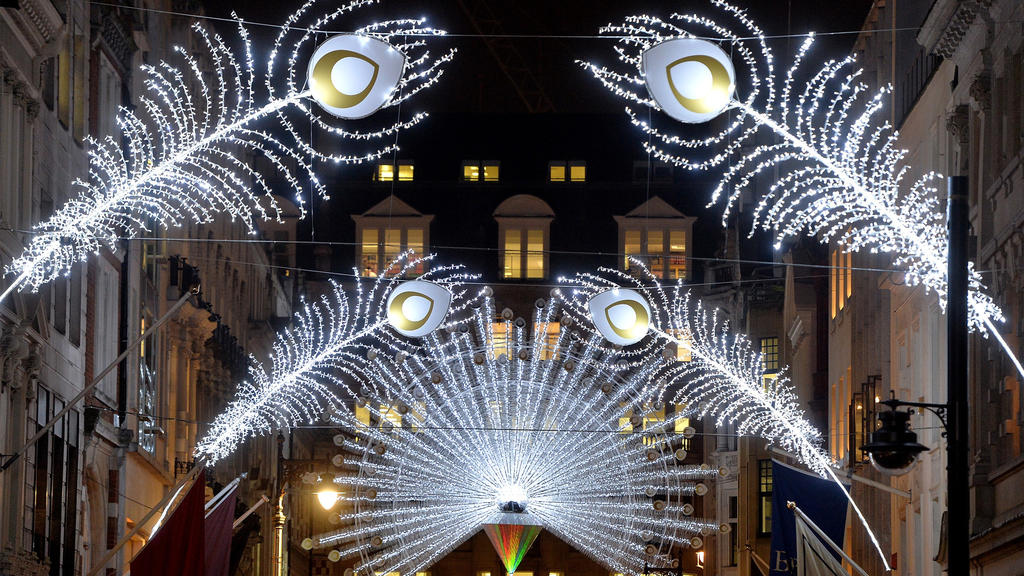 Source: TimeOut

The Copacabana variety of Carnaby



The Selfridges serotype (with roller skates an observed vector)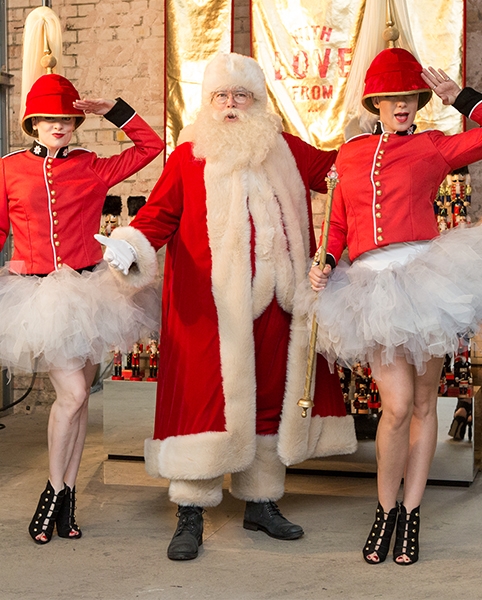 Source: Selfridges
And the only slightly creepy giant inflatable Germanic Walter White at Winter Wonderland. I'm really not sure how to classify this one.
Giant inflatable man with a huge bird on his hand at Hyde Park Winter Wonderland… pic.twitter.com/ee78WJtjsw

— Ian Smith (@Iansmithcomedy) December 21, 2015
Luckily, it looks like the good folks at the BMJ are already on the job characterising the Christmas spirit and have published a paper on the "Christmas spirit network" of neural connections. They're also currently preparing a patent for solving "bah humbug syndrome", the counterpart to Christmas spirit. When people afflicted with this start grumbling at Christmas dinner, a special Santa's hat will let you "give them electric stimulation right in the Christmas spirit centres." (Hougaard et al. 2015)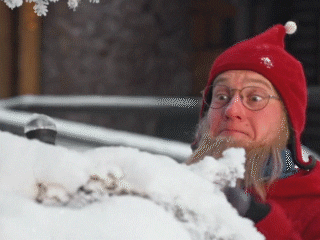 Clearly lots to look forward to this season. Happy Christmas everyone!