Hey everyone!
Since the interviews for cohort 4 are currently ongoing we decided to write about our experience as PhD students in London and in the Fluids CDT. We hope to help answer some of your questions, and give you some insight on what to expect if you decide to join the Fluids CDT family.
Let's start with the tricky parts (so when you read the positives at the end you'll have long forgotten this). Living in London is as expensive as you expect it to be. Two of the main sinkholes of your income are accommodation and transport. However, depending on where you live you could walk or cycle to university and avoid paying for the tube. Alternatively, there is also the bus, which is cheaper. Useful tip: you can get a discounted travel card if you're a student (something like 30% off), check the TFL website, and a Railcard that gives you discount on trains across the country and also on off-peak travel in the city. With regards to accommodation, the real estate market in London can be quite daunting.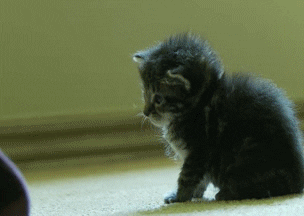 Unless you are super wealthy in which case skip the next paragraphs and jump to the positive part!
We'll leave here a list of locations that you might find useful too look for accommodation.
South Kensington – very expensive but no travel costs;
Earl's Court – still expensive (but less) and you can walk (20-30 min) or cycle (less than 15 min);
West Brompton, West Kensington – ~40 min walking, you can also cycle or take a bus;
Hammersmith – less expensive than the above, you can still cycle but walking can be a bit long depending on which part you live. Of course there's also bus and the tube;
Battersea – cheaper than the first three, 30-40 min walk depending on exact location, cycle (less than 20 min). There's a bus as well but unfortunately no tube.
These are just some ideas, London is very big and there's a lot of different places and the important thing is whether it's a good fit for you or not. If you like a place with nightlife Camden, Shoreditch or Brixton are good options, but further away from University.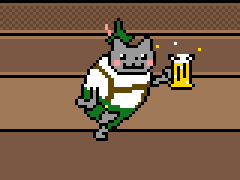 You can also escape zones 1 and 2 in the pursuit of cheaper rent and go west on the District and Piccadilly lines, but keep in mind that transport will also become more expensive. For more information check Imperial's accommodation webpage.
We know we painted a dark picture with the money issue. But don't stress out. You can live on your bursary; you'll just probably won't save a lot of money. Also, if you want extra income either to fund travelling, salsa lessons or really expensive shampoo, there are many ways to do so. You can do private tutoring, work as a graduate teaching assistant (after the MRes), have a part-time job, for example at one of the University's bars. There is also the possibility of living for free or pay substantially less rent after the first year, if you become a warden or a subwarden at the student Halls.
Now the positives, and there are so many of them! Starting with the fact that you'll be studying in one of the best Universities in world. There are so many amenities, free gym, many places to get food and even some bars! Societies for pretty much anything you can think of. Seriously, take a look, there is even one for Lego enthusiasts! Not to mention the Fluids CDT programme is amazing. You'll learn so much in your first year, from many different areas, such as Aeronautics, Bioengineering, Mathematics, Chemical Engineering and many more. This will open the doors to many different possible PhD topics, and who knows you might even end up doing a project in something you never expected. This usually happens a lot! And there are many great ones to choose from. Few examples of projects that have been chosen in the past: study of drug delivery to the inner ear, topology optimisation of compressor blades, drones that fly and dive into the water, volcanic plumes, modelling skin regeneration as an active fluid, thermoacoustic instabilities (it's a thing!), flow stability over an aerofoil, the list goes on and you get the picture. Pretty much anything you can think of (or would never think of) that has applications in fluids. There are also strong ties with Industry, some of the projects are with companies and if that is something you would like, you could potentially do a placement. Just one quick note, no matter what you choose there will be a lot of work! Just telling you now so we're not accused of false advertisement in a year's time when you spend your weekends in the office.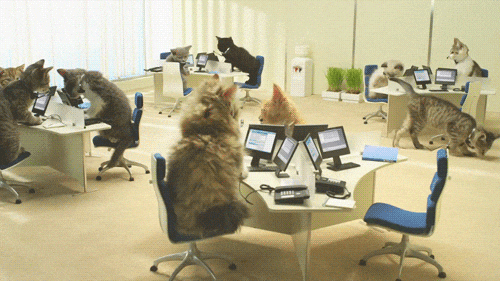 The academics involved (your potential supervisors) are field leaders and among the best in the world. And of course, Clodagh our administrator, she is amazing! This is unanimous. So if you have a problem go to her. But don't be high maintenance and don't bother her with useless things, she's busy.
The people. You'll meet a lot of smart and interesting people from everywhere around the world. You'll probably even become BFFs. Just to give you a small idea of the interesting people we have, there's one in a band Chemtrails (you should check it out), ice climbers, surfers, salsa dancers (you can even ask Alejo for free lessons! Currently a cohort 1 exclusive 😉 ), and Lego aficionados! (I'm now thinking of joining the Lego society).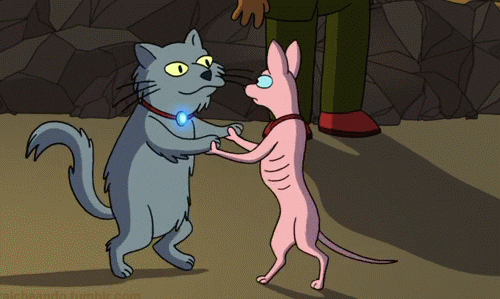 Finally, you will love to live in London. It's expensive for a reason. You'll never be bored! There are markets, nightlife, theatre, and all sort of activities to suit whatever you like.
I hope you've been persuaded and that we'll see you soon! We'll leave you with this gif of a cat being pampered.